Securing the Network with SASE
When you deploy Megaport Virtual Edge (MVE) with Fortinet, Versa Secure SD-WAN, or Palo Alto as the integration partner, you gain access to comprehensive, policy-driven security services using Secure Access Service Edge (SASE). Versa, FortiGate, and Palo Alto VMs on MVE natively support SASE and SD-WAN services.
What is SASE?
SASE is cloud-native technology that establishes network security as an integral, embedded function of the network fabric. The SASE framework combines Network as a Service (NaaS) with Security as a Service (SaaS) within the Megaport software defined network (SDN), providing a unified security perimeter.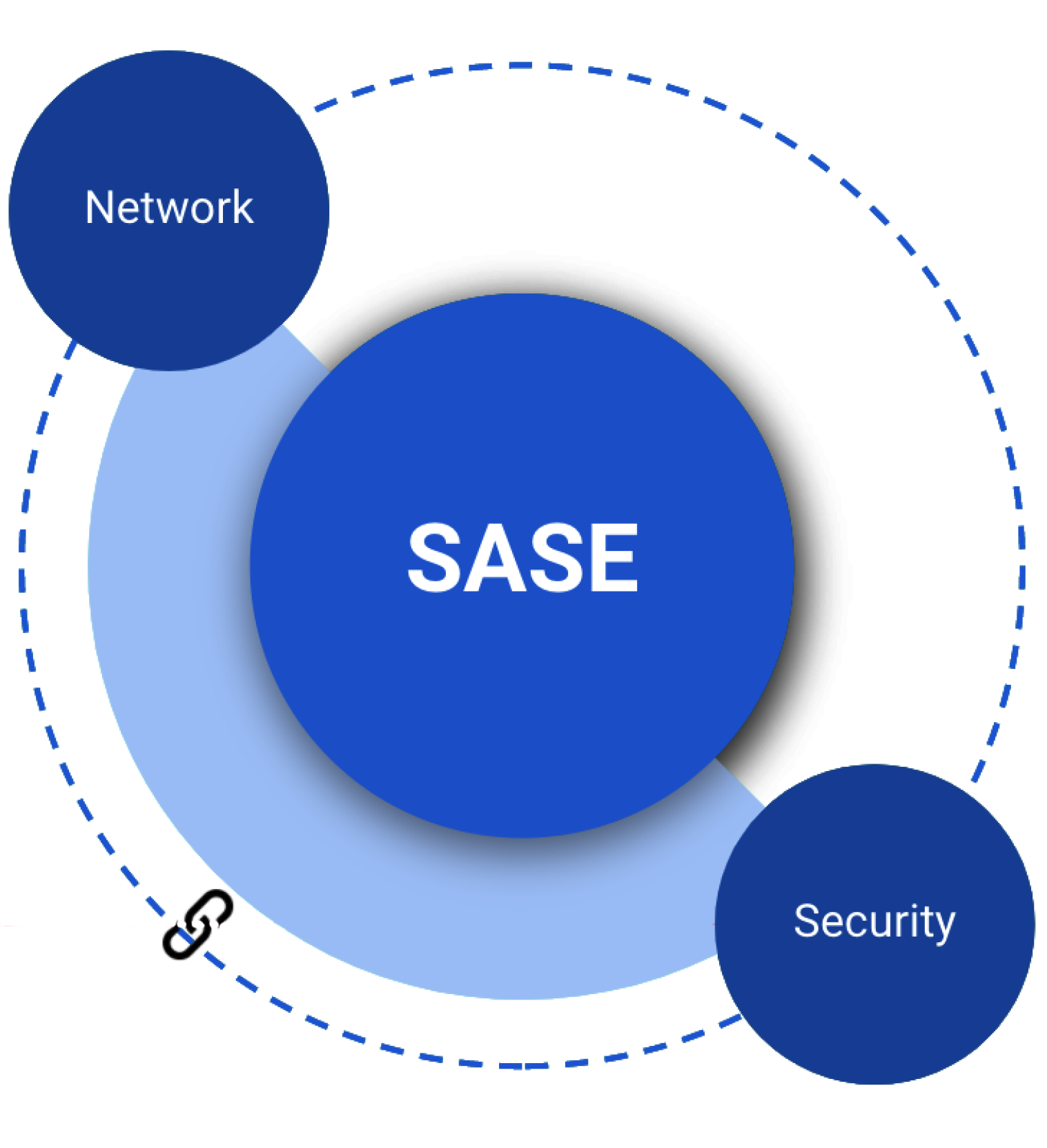 MVE integrates seamlessly with SD-WAN architectures, complementing the software-defined overlays with a powerful underlay. Enabling SASE as part of an MVE deployment activates protection for remote endpoints, securing all application traffic that flows through MVE (on top of SD-WAN services).
The SASE network security perimeter becomes a dynamically created, policy-based secure access service edge. This solution enforces consistent security policy at the cloud services level, meeting users wherever they are, on any device. The security perimeter allows direct communication to the resources that your end users need to access.
SASE features vary by vendor. For details, review the appropriate "Planning Your Deployment" topic for your SD-WAN vendor:
---