Cisco SD-WAN with Megaport Virtual Edge
A Megaport Virtual Edge (MVE) provisioned in a metro area works as a gateway to connect enterprise SD-WAN enabled sites to Megaport's ecosystem, providing cloud-neutral, direct, and secure access to its extensive platform of cloud providers and other services. MVE enables traffic flow between metro locations and cloud service providers (CSPs) using SD-WAN technologies and internet connectivity. Once connected to MVE, traffic traverses across the Megaport private network.
The Megaport SDN is a private network that does not provide connectivity to the public. MVE makes use of transit IP connectivity to the public internet only as a bridge to the Megaport private network. The public internet portion of the end-to-end connectivity is limited to only one-hop or a few-hops to the Megaport SDN.
Important
Megaport MVE requires Cisco's vManage management console running version 20.5 or later.
Cisco SD-WAN creates the private overlay network and manages the network connections and network policies. The vManage management console is used to create and order the MVE and create and manage the virtual cross connects (VXCs) to the cloud onramps and other services in the Megaport SDN. The Cisco SD-WAN fabric acts as the overlay, and the Megaport SDN acts as the underlay.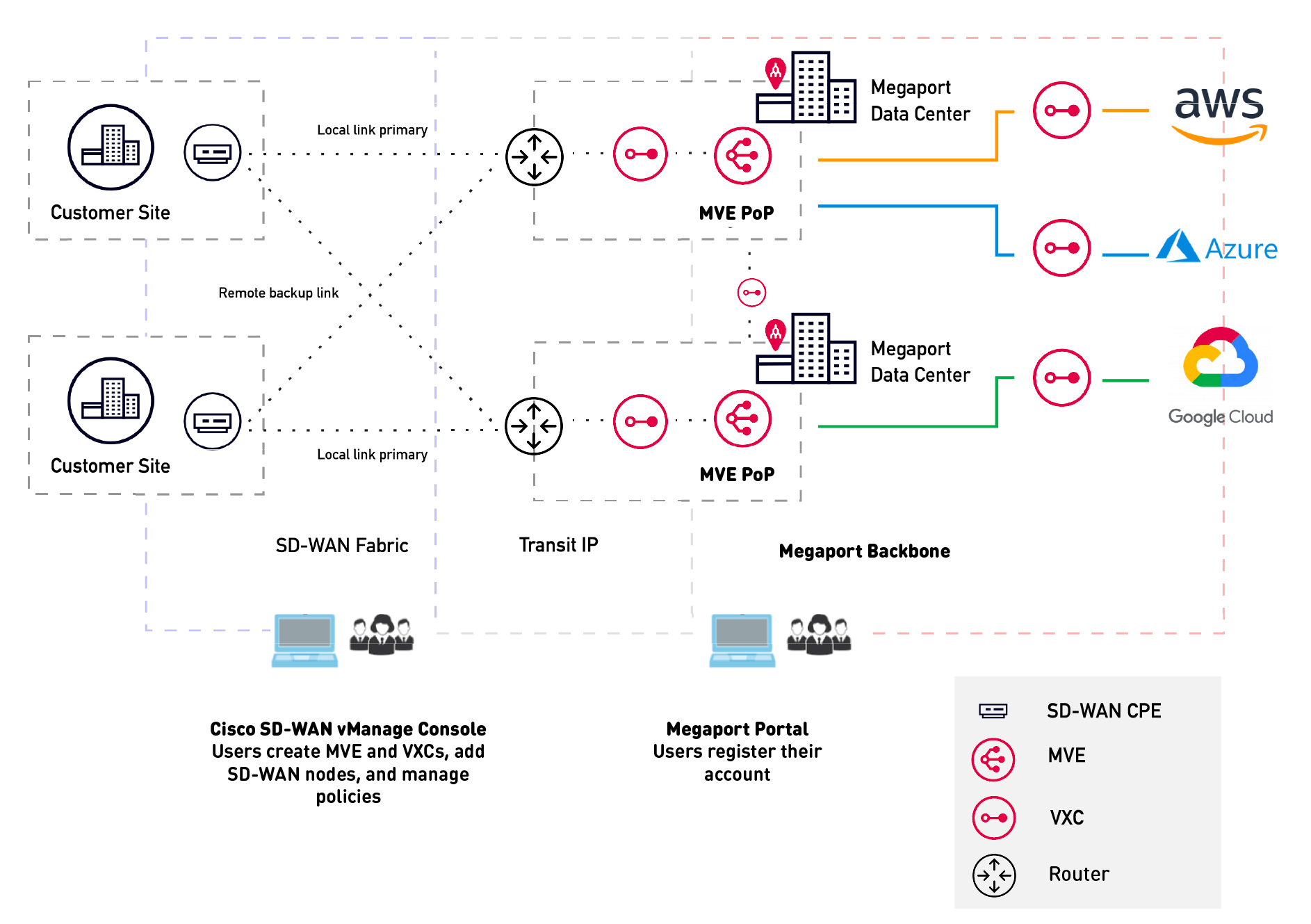 ---
Last update: