Cisco SD-WAN with Megaport Virtual Edge
Cisco SD-WAN creates the private overlay network and manages the network connections and network policies. The vManage management console is used to create and order the MVE and create and manage the virtual cross connects (VXCs) to the cloud onramps and other services in the Megaport SDN. The Cisco SD-WAN fabric acts as the overlay, and the Megaport SDN acts as the underlay.
Important
Megaport Virtual Edge requires Cisco's vManage management console running version 20.5 or later.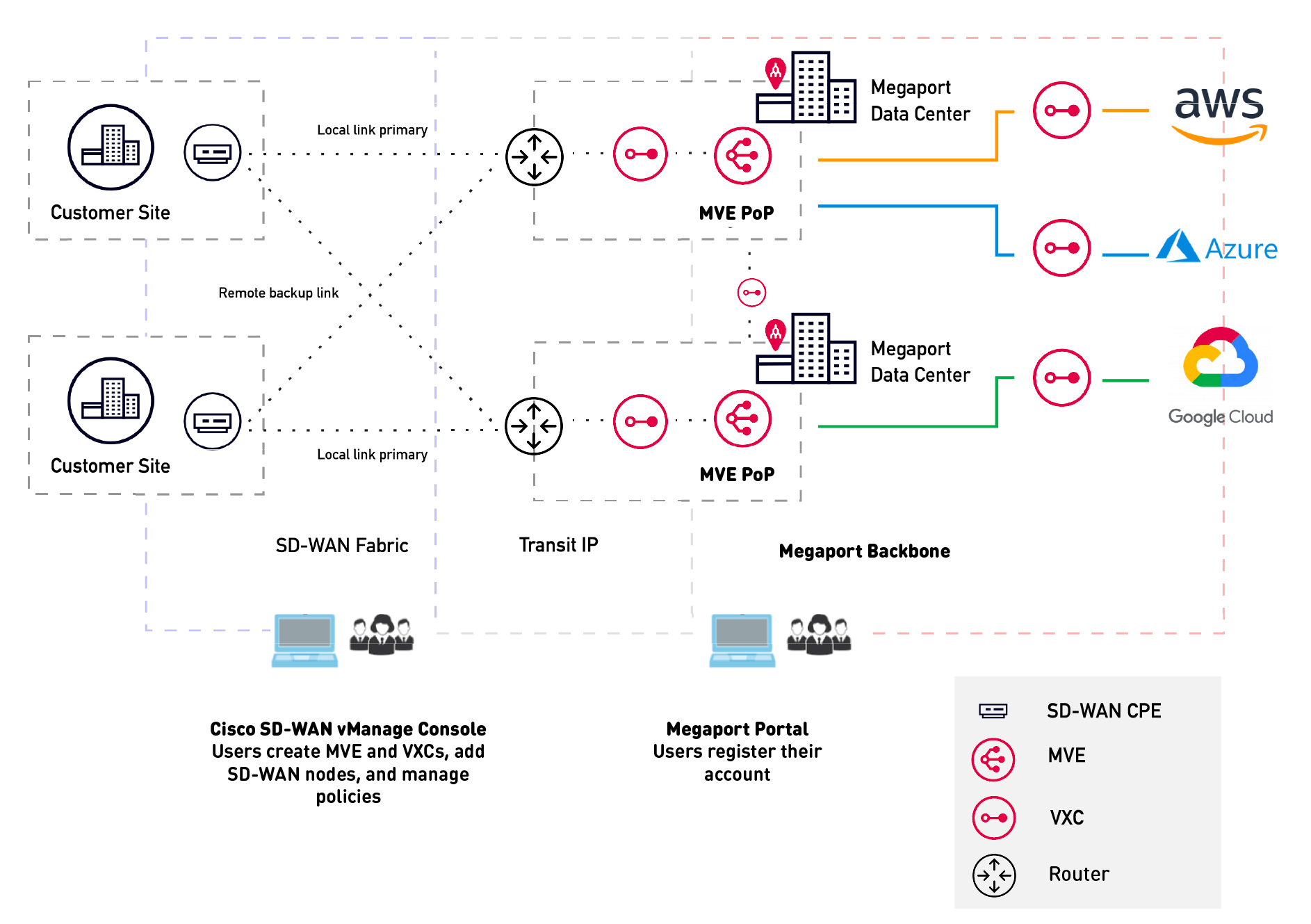 ---