Fortinet FortiGate with Megaport Virtual Edge
Fortinet FortiGate creates the private overlay network and manages the network connections and network policies. The Megaport Portal is used to create and order the MVE and create and manage the virtual cross connects (VXCs) to the cloud onramps and other services in the Megaport SDN. The Fortinet FortiGate fabric acts as the overlay, and the Megaport SDN acts as the underlay.
Note
Fortinet offers several management system options. For simplicity, this documentation describes deployments using the FortiManager console.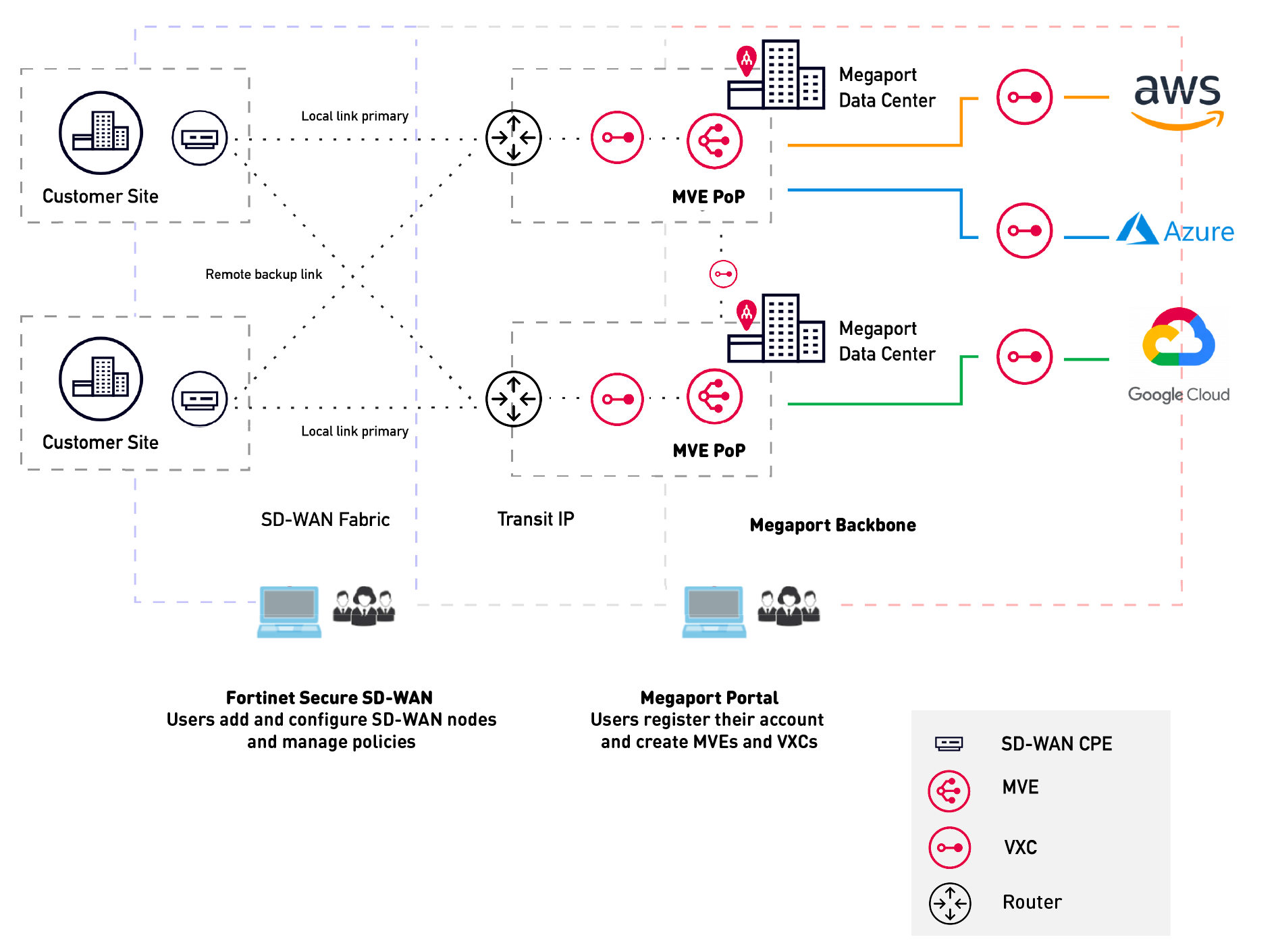 ---